"I can speak English and Vietnamese fluently, so I often volunteer as a medical and legal interpreter. I once witnessed a Chinese lady be denied an interpreter in court. She could barely speak a word to defend herself. Meek and jaded, she made me realize how language barriers make non-English speakers so vulnerable here in America. And I was in California, a predominantly blue state that often prides itself on how much they embrace immigrants," recalled Anh-Thu, founder of the Ladon Language Project.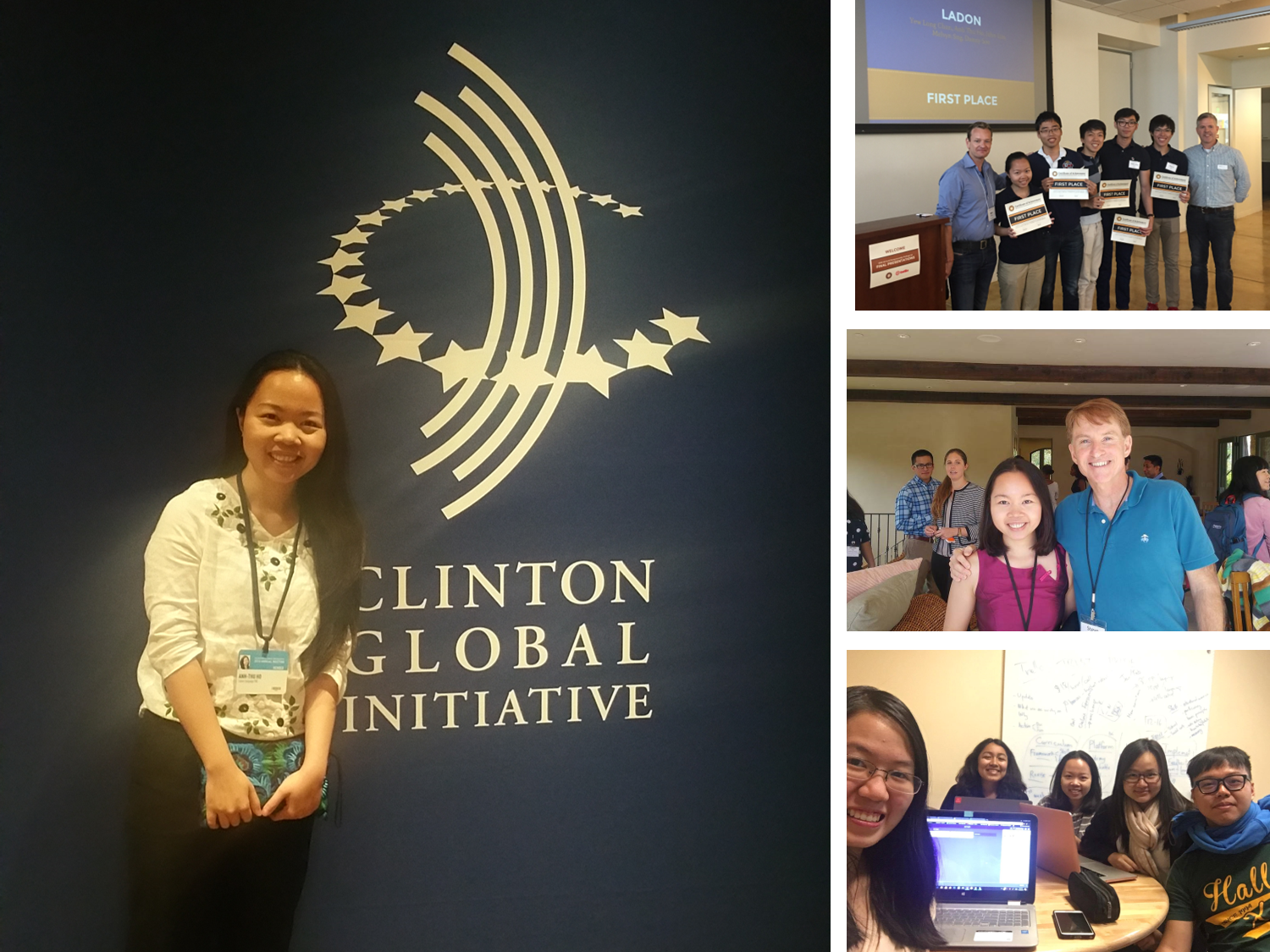 The experience inspired her to form a team and create the Ladon Language Project, a platform to crowdsource bilinguals. The Project began from a Spring 2016 class at the University of California, Berkeley––a school with a rich history of social and political activism, now more famous for recent political events after the election. The Project's idea is to form a network of bilinguals who can provide on-demand language support. The team's aim is to make the services as simple to use as possible so that everyone can access it.
"So, we created a language hotline. Anyone can get help just by making a call," said Anh-Thu. Indeed, it's very simple to use. When calling the language hotline, you will hear a prompt: press the number 1 for Spanish, 2 for Cantonese, 3 for Mandarin, 4 for Vietnamese, or 5 for Arabic. After selecting a language, the caller will be instantly connected to a language assistant for the requested language.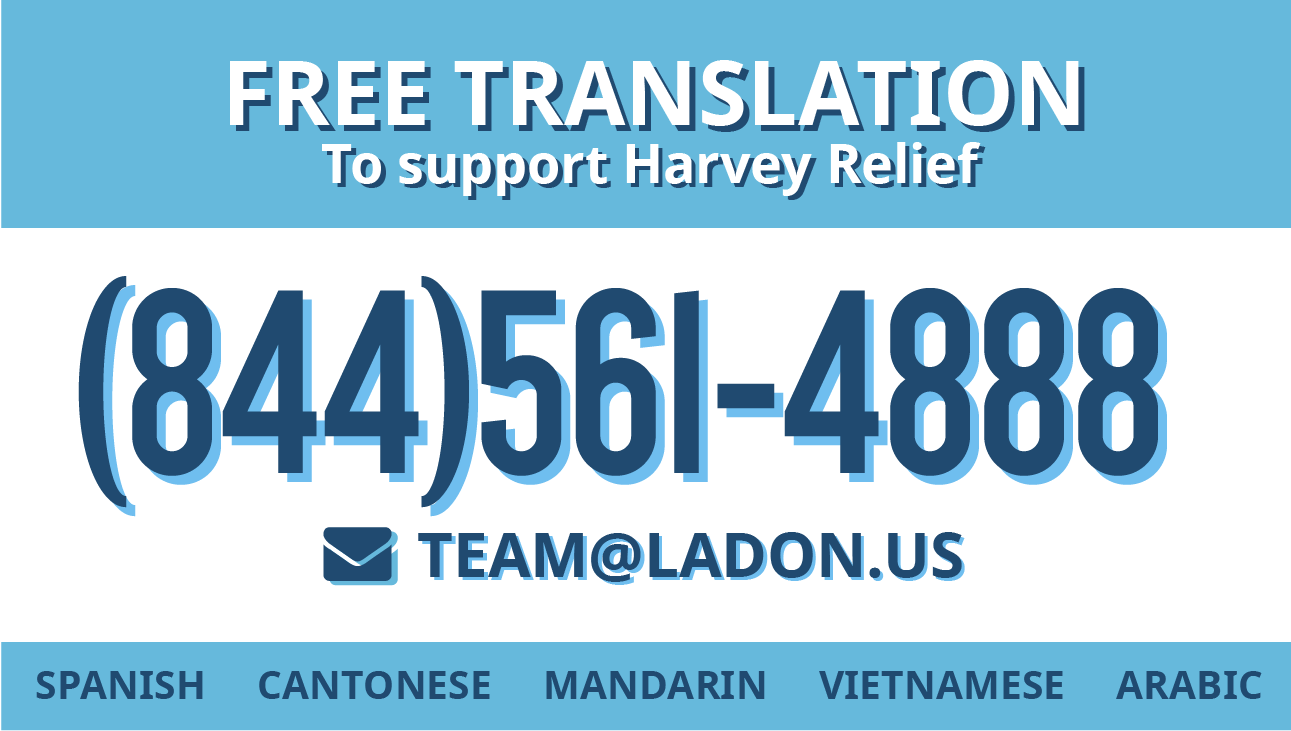 When Hurricane Harvey hit Texas, Anh-Thu's first thought was, "We need to step in. Texas has a lot of immigrants, many of whom may not be able to access the available aid because they could not read the information or understand the announcements, which are in English."
In one sense, life has come full circle for Ladon. They started by building an app under the theme "Emergency." It was in this class at Berkeley that the founders met and talked with Jim McGowan, the director of Planning and Situation Awareness for the Chicago division of the American Red Cross. Ladon team learnt about the challenges that responders face when helping non-English speaking communities during and after hurricanes Katrina and Sandy.
Indeed, research shows that immigrants in disaster areas are especially vulnerable to the life-threatening hazards of hurricanes. Immigrants are less likely to manage immediate disaster responses because workshops in disaster awareness are mostly conducted in English. Moreover, people with limited English proficiency often do not get the information they need about available disaster relief and their legal rights. Immigrants are also particularly prone to political and economic exploitation after the disaster. Consider the case of Latino immigrants who helped rebuild New Orleans only to later become victims of widescale wage theft.  
The Ladon team won First Prize in their class at Berkeley. They then went on to Washington, D.C., to present their prototype to key personnel at ARC Headquarters, who wholeheartedly supported their initiative and encouraged them to develop a finalized solution. At that time, little did the Ladon team expect that in just over a year, they could move from a basic working prototype to a team of close to 100 language assistants supporting 5 languages. This team of language assistants has helped bridge language barriers in services that range from a refugee resettlement center for LGBTI refugees, to schools of students with non-English–speaking parents, and even to helping homeless non-English speakers properly access social services.
The Ladon Language Team is offering free translation support for responders to Hurricane Harvey. To request document translation, please email the document to Ladon.Team@gmail.com. Responders can also sign up and call the Ladon Language Hotline (844)-561-4888 to connect to a language assistant who can help translate over the phone. They can also text this hotline to request translation of any short text.
Ladon is a social initiative supported by The Clinton Global Initiative University, The Resolution Project, and Westly Foundation.