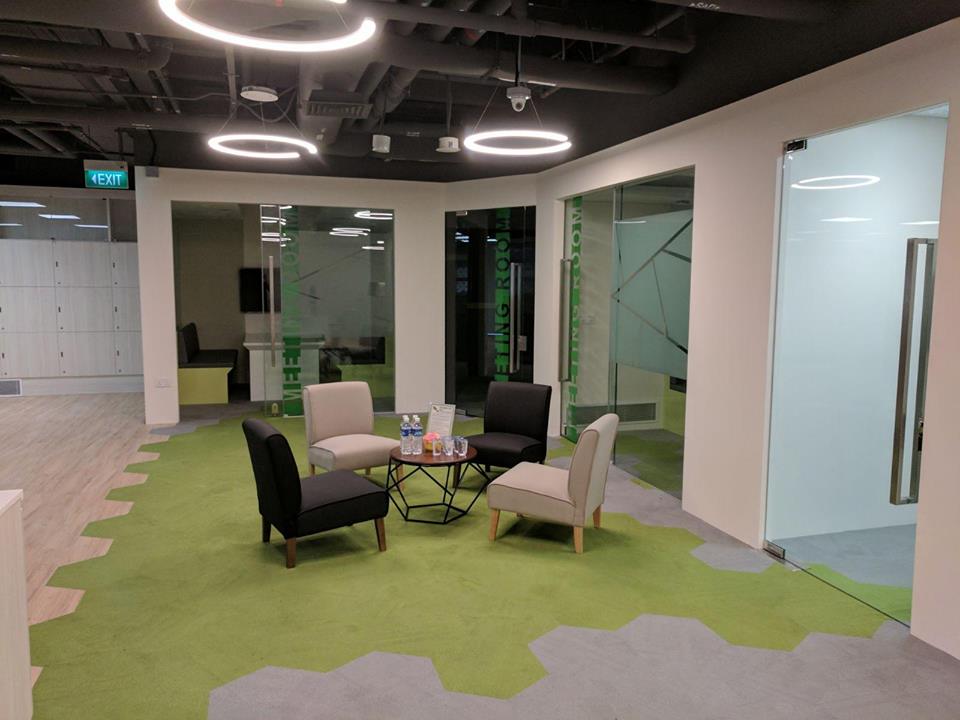 We moved to a new office space! With a sponsorship of the School of Computer Science and Engineering, Nanyang Technological University (NTU) in Singapore, we got a very spacious, well-equipped co-working space in the school's Innovation Lab.
NTU Singapore was ranked third globally and 1st in Asia, just after Massachusetts Institute of Technology (MIT) and Carnegie M​ellon University. This was for its Artificial Intelligence (AI) research, by citation impact, according to the Data from Elsevier's Scopus provided to Times Higher Education.
Thank you for your generous sponsorship! We are very eager to work alongside top players in the field.
2017 was a year where we left our first footprints around Asia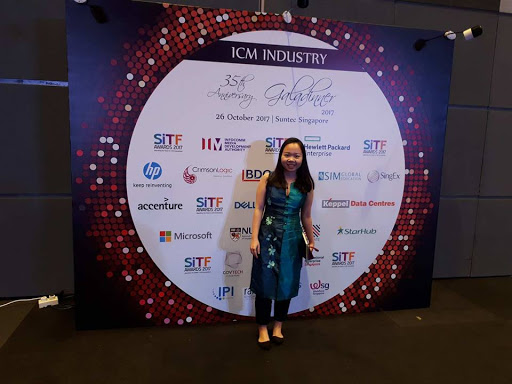 Ladon's mobile app was one of finalists nominated for the Best Innovative Infocomm Product (Tertiary) by SGTech, the active and responsible advocate of the technology industry in Singapore. This was a golden opportunity for us to mingle with leaders of the tech industry in Singapore and learn from them.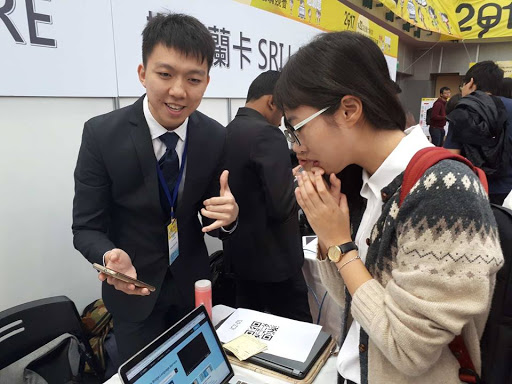 Our 2017 ended with a trip to Taiwan as we were one of the top 12 international finalists of the the International ICT Innovative Services Awards, an annual ICT application competition held for university and college students. This competition was jointly organized by the Chinese Society for Information Management, the Industrial Development Bureau of Ministry of Economic Affairs, Computer Center of Ministry of Education, and the Taipei Computer Association.
We had a fund time presenting Ladon app and exchanging ideas with the Taiwanese students and fellow international participants.
"I would love to use Ladon app to find a language buddy for me to practice English," said a local student. Hmm.. that's such a good idea, don't you think?
It was also a year of giving back to the underserved communities, especially those affected by the hurricanes.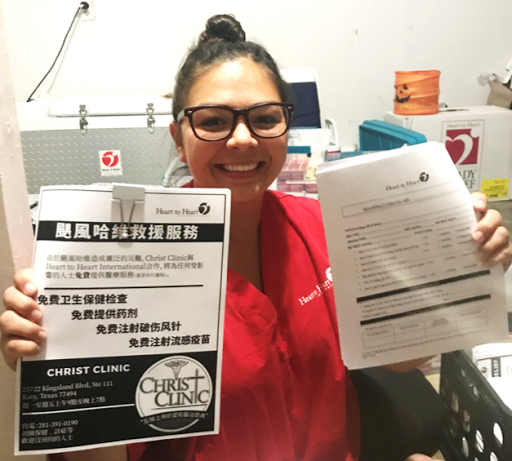 In response to the earthquake in Mexico and hurricanes in Texas, Florida and Puerto Rico, we stepped in to offer free translation and language support hotlines for disaster relief volunteers and first responders in Spanish, Arabic, Cantonese, Mandarin, and Vietnamese. "Immigrants are especially vulnerable to exploitation and cannot access the critical services they may need," said Ladon founder Anh-Thu Ho. "Because they cannot understand what is happening, they have great fear. We provide the most valuable first step — understanding — something that is critical to disaster response."
"Thank you for helping me persuade my patients to take the medication. Without you, he wouldn't have understood why he had to take it," said a doctor to Ladon team.
This initiative has been featured on Forbes and Miami Herald (same article in Spanish here)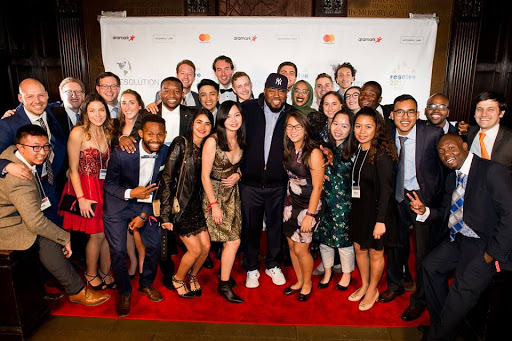 Thanks for our work for the underserved communities, Ladon was invited by The Resolution Project to attend the 8th Annual Resolve Gala on Thursday, October 12th at the Harvard Club of New York City. It was a wonderful night celebrating socially responsible young leaders across America and around the world.
The Resolution Project is an acclaimed non-profit organization that nurtures young socially responsible leaders around the world. To date, they have supported more than 150 social ventures in more than 50 countries. Ladon became a Resolution Fellow in 2016.
Photos by Konrad Brattke Photograph
What's ahead of us in 2018? Subscribe to our newsletters to follow our journey!
*Hint: An exciting mobile app is coming soon. Be the first to check it out!*